Hattie & Hudson
Candlewick Press 2017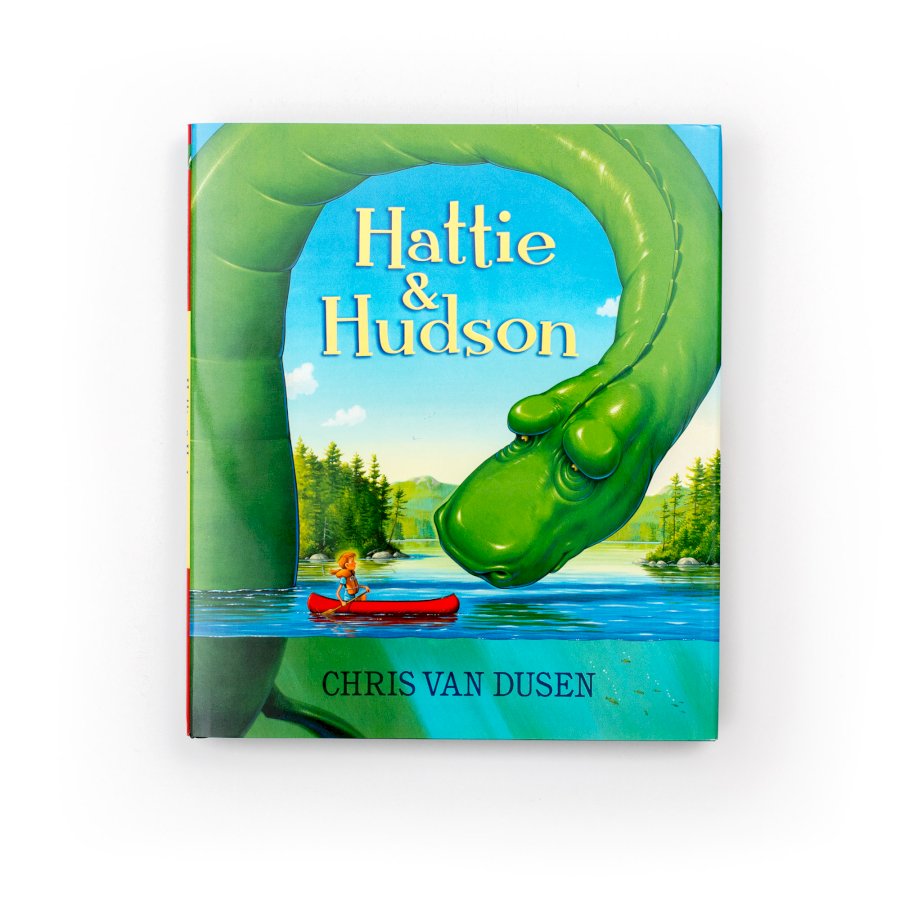 Description
It's a summer day so beautiful and peaceful that Hattie, paddling in her canoe in the middle of a lake, can't help but sing. In the deep water below, a creature is lurking. He's huge and green, with a long, long neck, and he rarely leaves his lair. But on this day, he hears something sweet and inviting. He hears a song. What happens when the creature rises to the surface is nothing short of magical.
Reviews
"Van Dusen's sleekly painted lake is a midsummer day's dream: saturated greens, glimmering blue water and little red boats you're dying to take for a spin."
~ The New York Times Book Review
"The gouache illustrations are filled with details that bring light and life to the pages, from each water droplet to every rolled-up sleeve. Hudson, although enormous, is drawn with expressive eyes and a lovely green hue that reflects the stars in the sky...Outdoor enthusiasts will celebrate this brave young heroine as she schools the town on acceptance."
~ Kirkus Reviews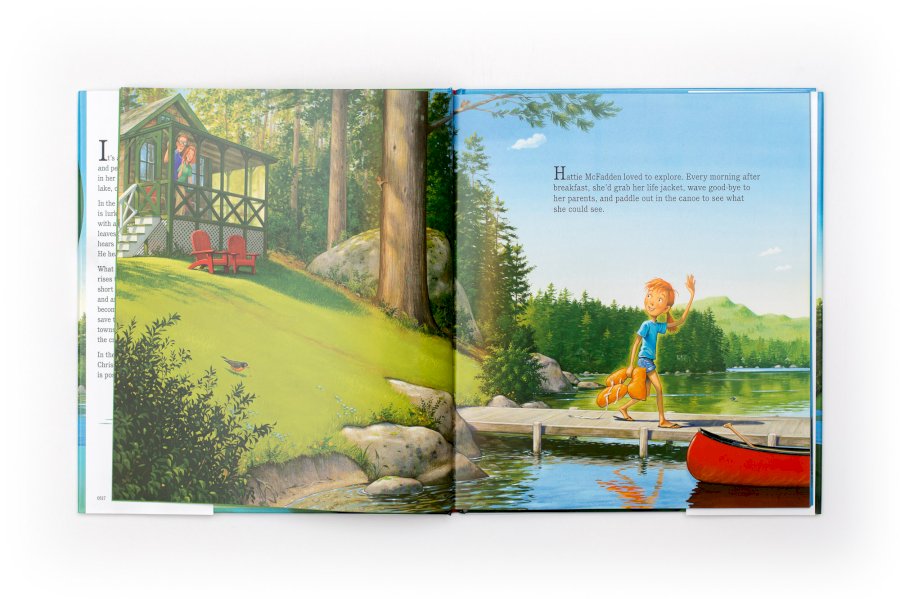 © 2023 Chris Van Dusen. All rights reserved.