The Circus Ship
Candlewick Press 2009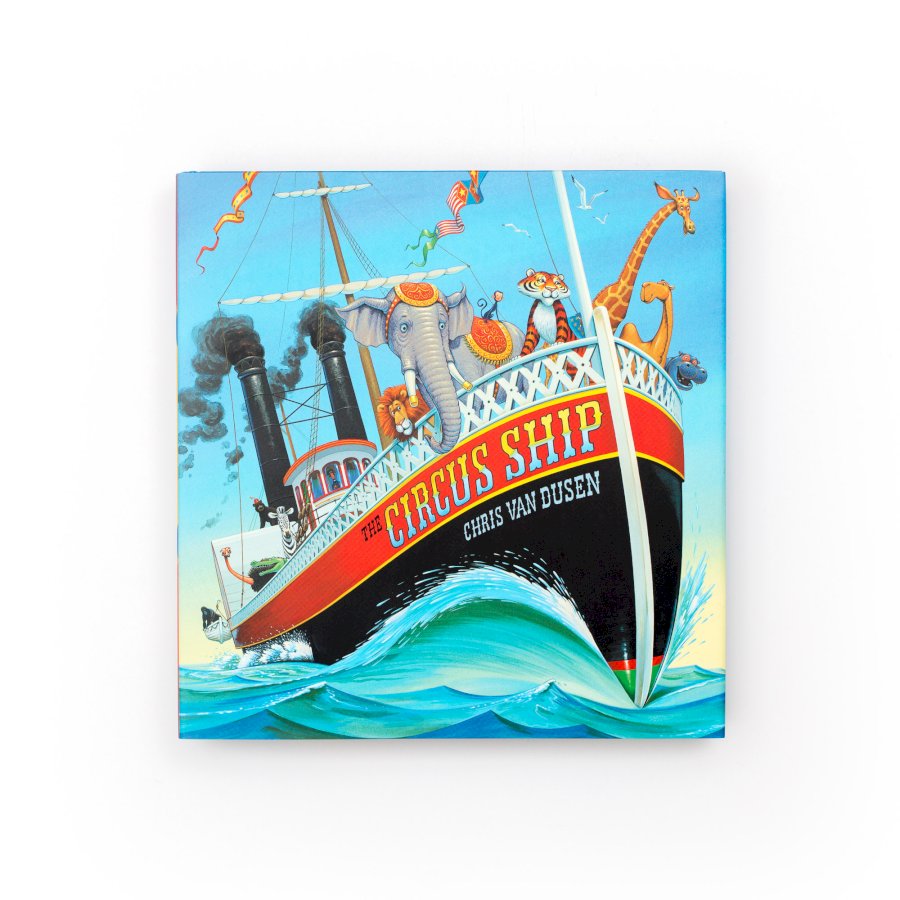 Description
When a circus ship runs aground off the coast of Maine, the circus animals must stagger to the shore of a small island. At first the townspeople view them with suspicion, but it's not long before locals and animals are sharing the island in harmony. Loosely based on a true historic event, The Circus Ship is a story about the bonds of friendship and community.
Reviews
"The verse is sprightly, but the pictures are the true stunners. Children will pore over the panoramic spreads. Splendid!"
~ Kirkus, starred review
"Van Dusen's illustrations burst with color and energy and utilize perspective and texture to add drama and humor. The spread of the animals in 'hiding' is pure genius."
~ School Library Journal
"The fantasy of African wildlife on a quiet Maine island will absorb a read-aloud audience, and a clever hide-and-seek page lets readers hunt for the animals."
~ Publisher's Weekly
© 2023 Chris Van Dusen. All rights reserved.