BIG TRUCK Little Island
Candlewick Press 2022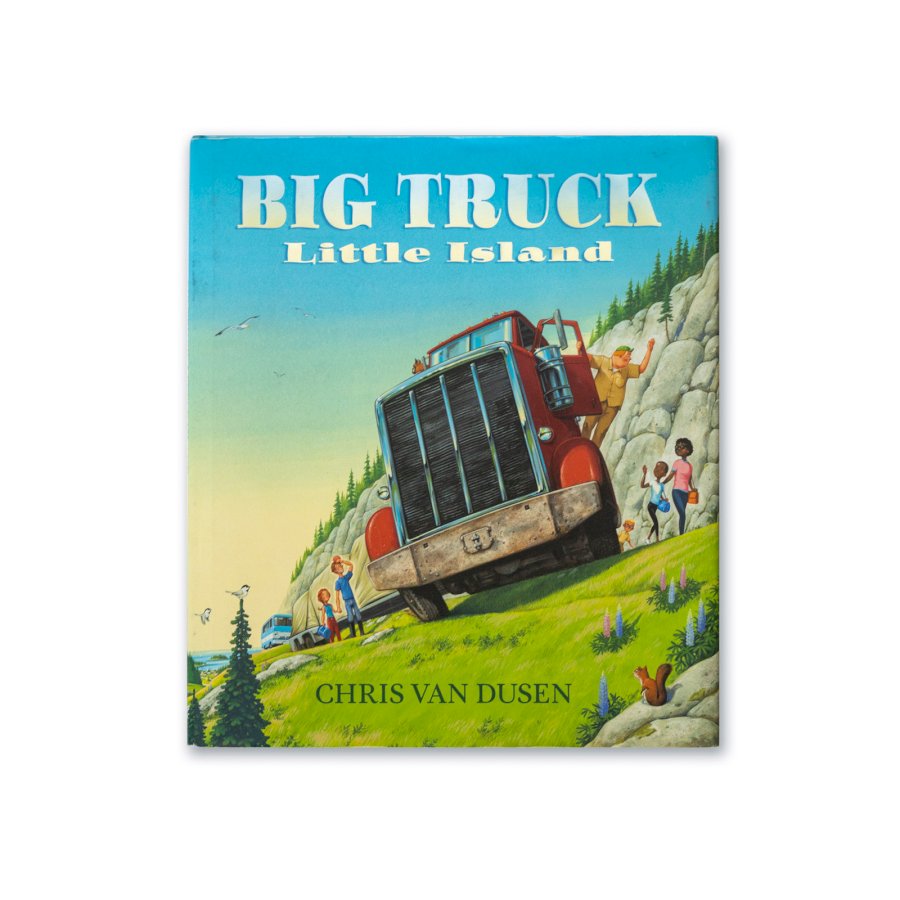 Description
When a very big truck gets stuck in the road, traffic on the little island comes to a standstill. It's a problem! Everyone needs to be someplace, but no one's going anywhere. How will the islanders get past a twenty-ton truck and on their merry way? Based on a true event.
Reviews
"A perfect little slice of life with a unique take on kindness and compromise."
~ Kirkus, starred review
"One of the Best Books of 2022."
~ Publishers Weekly, starred review
"Van Dusen is in full command of his rhyming text, using rhythm and sound to set the pace and convey mood. (His) dynamic color-saturated gouache illustrations capture the excitement of the out-of-the-ordinary event."
~ Horn Book, starred review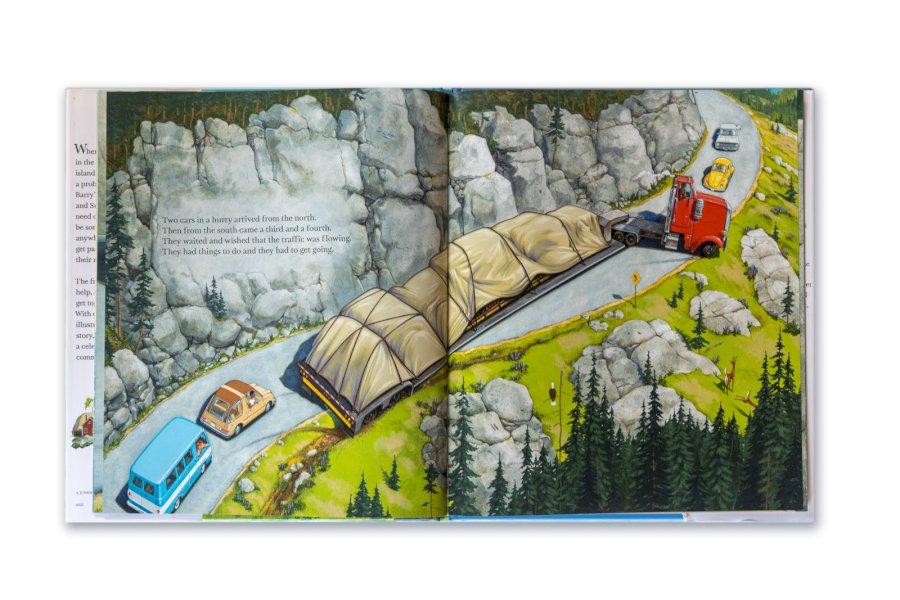 © 2023 Chris Van Dusen. All rights reserved.