If I Built a Car
Dutton Children's Books 2005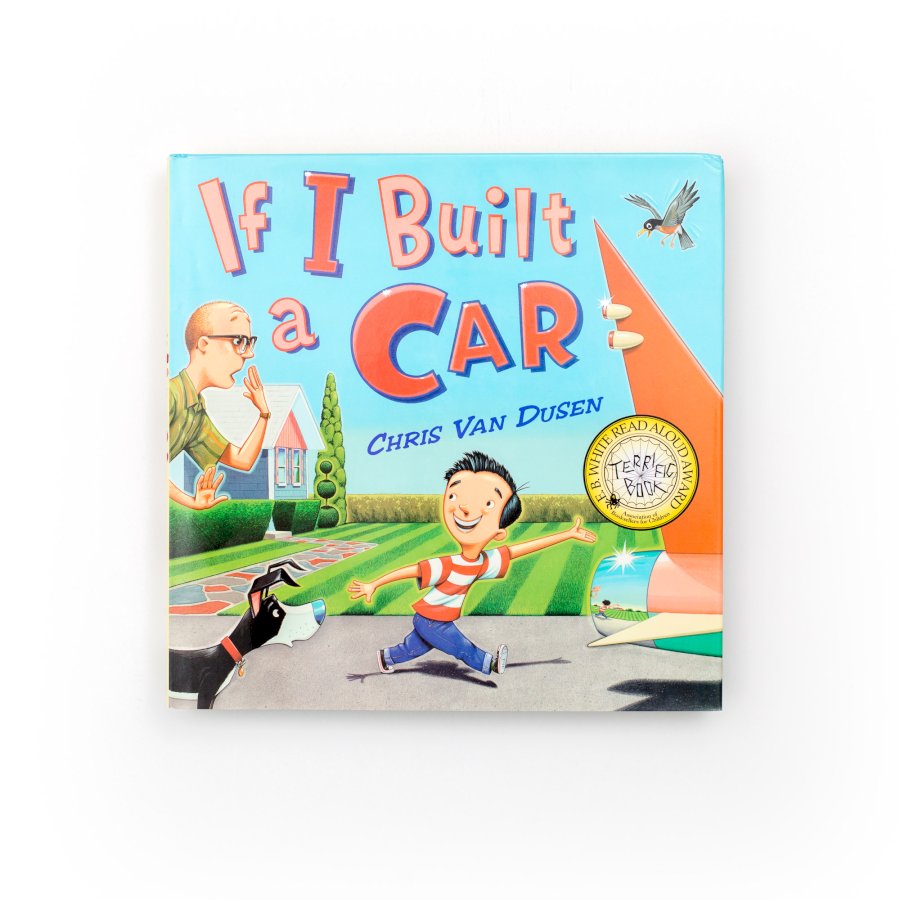 Description
Jack has designed the ultimate fantasy car. Now his marvelous machine – inspired by zeppelins and trains, Cadillacs and airplanes – is ready to cruise. After a tour of the ritzy interior, Robert the Robot starts up the motor and Jack and his dad set off on the wildest test-drive ever!
Reviews
"Energetic verse and jubilant, action-packed artwork make this tale of a young inventor's fantastic daydream a joy ride."
~ Publishers Weekly
"The story is told in jaunty rhyming couplets, but the fun really comes from the illustrations, which perfectly parody 1950s' visions of the future."
~ Booklist
"This entertaining book makes a great read aloud."
~ Children's Literature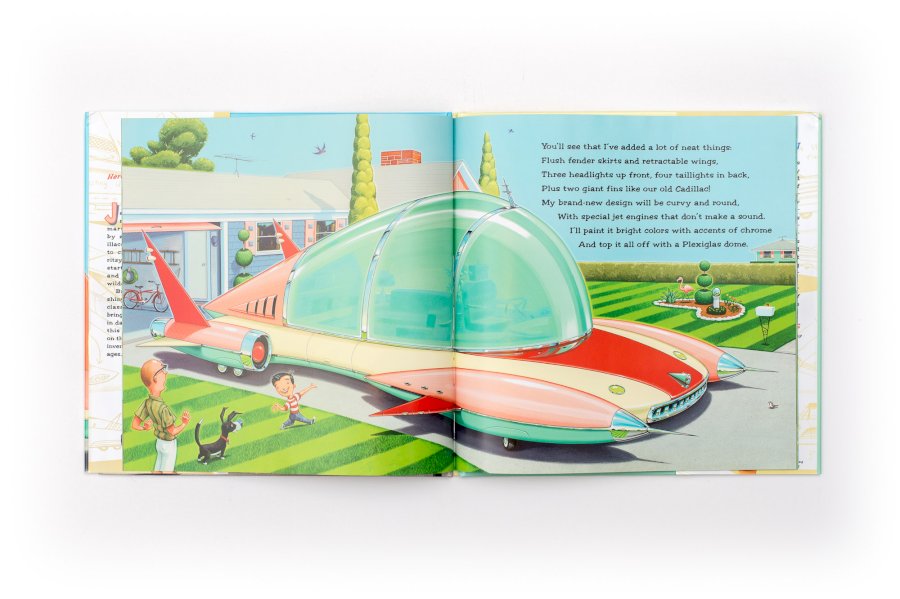 © 2023 Chris Van Dusen. All rights reserved.