A Camping Spree with Mr. Magee
Chronicle Books 2003
Description
Mr. Magee and his trusty dog, Dee, are enjoying a peaceful camping trip when along comes a lumbering, marshmallow-loving bear and the excitement begins. The next thing the two heroes know, they are plunging down a mountain, racing down a river and teetering on the edge of a huge waterfall!
Reviews
"The ebullient rhyming text and nostalgic 1950's-era gouaches bounce along with a lively comic momentum."
~ Publishers Weekly
"This is a great book to use for reinforcing rhyming patterns with small children. Children and adults will enjoy the illustrations and will want to revisit this book together many times."
~ Children's Literature
"The artwork is eye-catching, not to mention fun."
~ The Seattle Times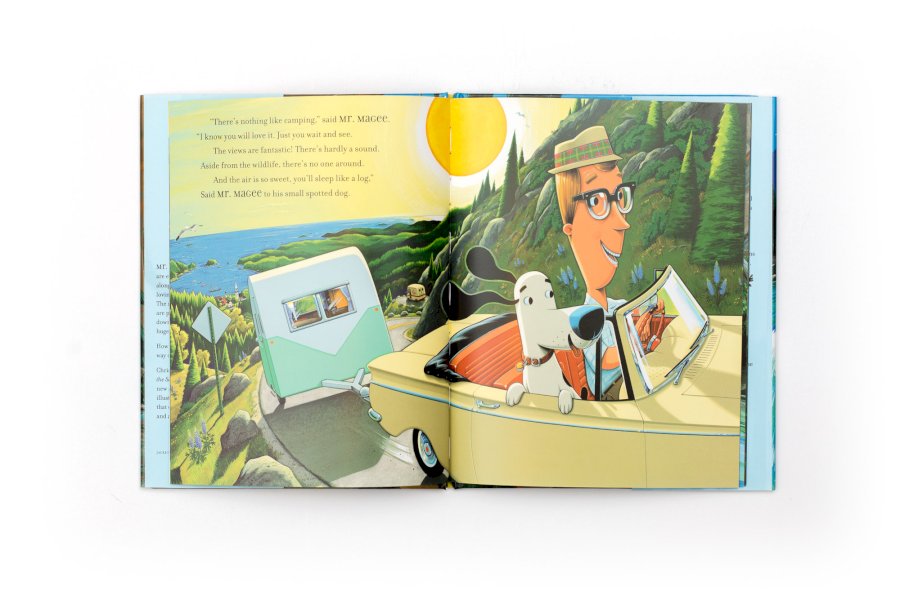 © 2023 Chris Van Dusen. All rights reserved.